China being world's fastest growing economy for its increased GDP of 6.8% than the previous year has aimed to become the largest economy by 2032.
The exceptional increase in China's GDP shows the secret struggle of making their country flourish with the fast-growing world.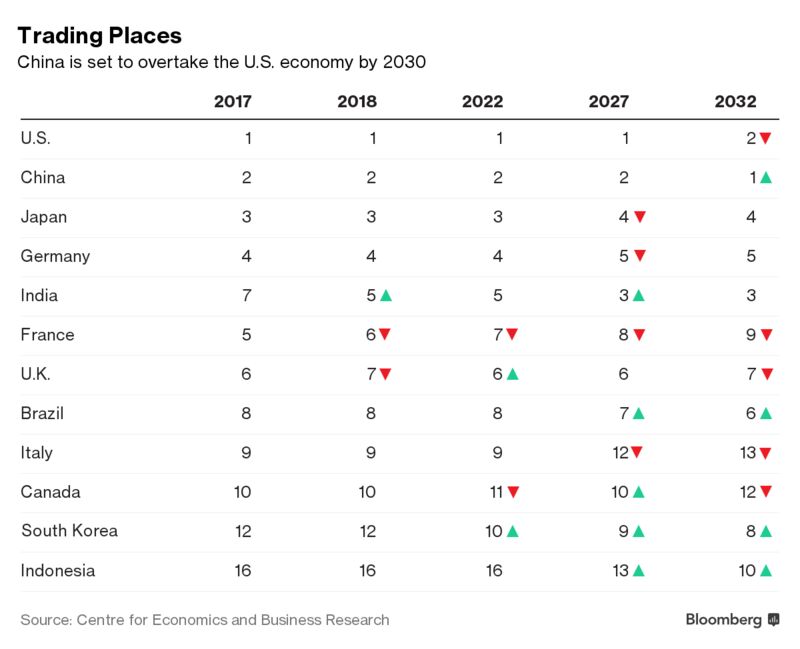 London's Centre for Economics and Business discloses a report of countries jumping over and competing other's economy. The report shows India lurching UK and France to become world's fifth biggest economy, moreover China to become world no 1 economy by 2032.